IMPALA i YouTube objavili popis '100 artists to watch'
22.03.2023.
Evropsko Udruženje nezavisnih diskografa IMPALA objavilo je popis '100 ARTISTS TO WATCH' u partnerstvu sa YouTube-om, a regiju predstavljaju Amna, Dina Jahsari, Edo Maajka, Haiku Garden, Ivan Grobenski, Joker Out, Klotljudi, Lufthansa, Vizelj, Matia Cvek i – Sajsi MC.
Nakon što je prošlog proleća pokrenula veliki program promovisanja nezavisnih izvođača, IMPALA-in izbor 100 izvođača na koje treba obratiti pažnju, sa YouTube-omu kao partnerom, vraća se 2023. sa sjajnim novim izborom talenata iz celog evropskog nezavisnog muzičkog sektora.
Ova panevropska inicijativa nastavlja napore IMPALE da u središte pažnje stavi raznolikost evropskog nezavisnog muzičkog sektora. Odabrani od strane članova IMPALA-e i njezine šire mreže, projekat '100 Artists to Watch' osmišljen je kako bi se istakli izvođači u različitim fazama njihovih karijera. Članovi mogu slobodno da predlože izvođače na osnovu različitih faktora kao što su raznolikost i inovativnost, ali i komercijalni uspeh. Na popisu su izvođači na koje treba obratiti pažnju u današnjoj Evropi, a među njima se i ove godine našlo i 11 izvođača iz regije izabranih na osnovu nominacija članova RUNDE – regionalnog udruženja nezavisnih diskografa.
Ove godine to su: Amna (BiH), Dina Jashari (MK), Edo Maajka (HR), Haiku Garden (SLO), Ivan Grobenski (HR), Joker Out (SLO), Klotljudi (SRB), Lufthansa (MK), Matija Cvek (HR), Vizelj (SRB) i  Sajsi MC (SRB).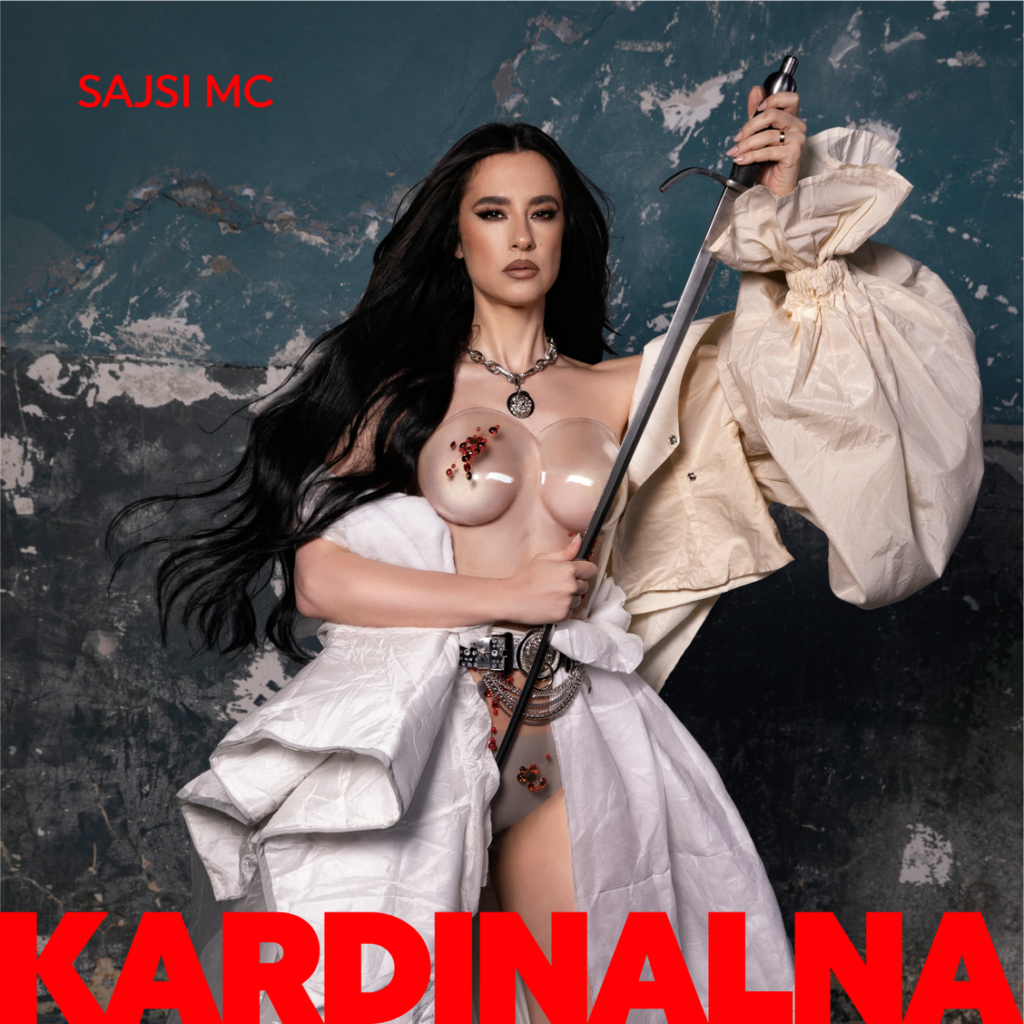 Omot albuma "Kardinalna" Sajsi MC
Popis udruženja IMPALA uključuje izvođače iz 30 različitih zemalja i sadrži više od 35 muzičkih žanrova, od R&B-a do Drilla, Folka do Elektronike, Popa do Post-Punka… Postoji bezbroj izvođača koje možete da poslušate i ogromne količine nezavisnih izdavačkih kuća koje možete da otkrijete kroz ukupno 100 evropskih nezavisnih izvođača na koje treba obratiti pažnju ove godine. Poslušajte pripremljene playliste da biste se upustili u neverovatno muzičko putovanje i otkrijte potpuni popis izvođača u nastavku.
Helen Smith, izvršna predsednica IMPALA-e izjavila je:
Program '100 Artists to Watch' već je postigao veliku vidljivost za nezavisne izvođače i diskografske kuće. Nadamo se da će ovo podstaknuti i prekograničnu cirkulaciju, i službeno priznanje za kreativni i inovativni rad nezavisnog sektora. Imamo mešavinu izvođača koji su prepoznati tokom sezone dodele nagrada i drugih koji se doslovno tek pojavljuju. Oduševljeni smo što ponovo radimo sa YouTubeom kako bismo podržali umetnički razvoj i razvoj publike, da bismo podstakli raznolikost u evropskom muzičkom sektoru.
Dan Chalmers, direktor, YouTube Music, EMEA (Europa, Bliski Istok i Afrika) dodao je:
Oduševljeni smo što nastavljamo naše partnerstvo sa programom IMPALA '100 Artists to Watch' za podršku novim izvođačima i nezavisnim izdavačkim kućama cele Evrope. YouTube nezavisnim izvođačima pruža izloženost, promociju, analitiku, priliku za monetizaciju i mogućnost saradnje kako bi razvili svoj talenat i došli do nove publike. Program '100 Artists to Watch' izvrsna je platforma za izlaganje nezavisnim izvođačima kako bi unapredili svoje karijere i došli do publike izvan granica.
100 Artists to Watch (abecednim redom izvođač/izdavačka kuća/teritorija):
Ada Oda – 62TV Records – Belgium
Alfa – A1 ENTERTAINMENT SPA – Italy
Amna – IDJTunes – Bosnia and Hercegovina
Antoon – Dreamteam / Cloud 9 Recordings – The Netherlands
Antti Paalanen – Rockadillo Records – Finland
Astéréotypie – Air Rytmo – France
Batbait – Irascible Records – Switzerland
Batu akdeniz – Garaj – Turkey
Be Irving – Green L.F.ANT – Belgium
Bedford Falls – 1478437 Records DK – Georgia
Bēdu Brāļi – Frida records – Latvia
Bipolar Feminin – Numavi Records / Buback Tonträger – Austria
Black Sea Dahu – Mouthwatering Records – Switzerland
BOKKA – [PIAS] – Poland
Cala Vento- Cooperativa Montgrí SCCL. – Spain
Citron Citron – Bongo Joe Records – Switzerland
Co Lee – Blunt Shelter Records – Hungary
Cyan Kicks – Ranka Kustannus – Finland
Danai Nielsen – United We Fly – Greece
Deki Alem – Deki Alem- Sweden
Dina Jashari – Dina Jashari – North Macedonia
Dream People – Dream People – Portugal
Edo Maajka – Dallas Records – Croatia
Emilie Zoé – Switzerland – Hummus Records
Fast Animals and Slow Kids – Woodworm Publishing Italia – Italy
FLEMMING – 8ball Music – The Netherlands
Frantic Amber – GMR Music Group – Sweden
Freakin' Disco – Launching Gagarin Records and Management – Hungary
Garbanotas – Garbonotas – Lithuania
Gaye Su Akyol – Dunganga Records / Glitterbeat Records – Turkey
Ginebras – Vanana Records – Spain
Girls in Airports – Kaja Records – Denmark
Goldband – Goldband / LAB Music – The Netherlands
Guts – Heavenly Sweetness – France
Haiku Garden – Kapa Records – Slovenia
iamyank – Corner Art Management & Records – Hungary
ISÁK – Little Big Music, distributed by Caroline International – Norway
Ivan Grobenski – Intek Music – Croatia
Jerry Heil – Secret Service Digital & Publishing LTD – Ukraine
Jeshi – Jeshi / Because Music – UK
Joker Out – Shagadelic Records – Slovenia
Klotljudi – Krava 22 – Serbia
Knife Girl – Soliti / Playground Music – Finland
Kristof – Inner Ear – Greece
Lava La Rue – Marathon Artists – UK
Lazer Viking – Lazer Viking / MUSICRAFT – CZ republic
Little Winter – Celebration Records – Denmark
Lomepal – Pinéale – France
Loverman – [PIAS] – Belgium
Lucky Lo – Tambourhinoceros – Denmark
Lufthansa – Gola Planina – North Macedonia
Marinho – Marinho – Portugal
Maryna Krut' – KRUTЬ / ENKO label – Ukraine
Matija Cvek – Menart – Croatia
Melike Şahin – Gülbaba Records – Turkey
Messer – Trocadero Records – Germany
Metteson – LEKK – Norway
Misha Miller – Roton Music – Romania
Mula B – Plus Records – The Netherlands
Nashi44 – Nashi44 – Germany
Niaz Diasamidze – GMI Rights Management – Georgia
Niña Polaca – Subterfuge Records – Spain
Offica – MOVES Recordings – Ireland
Olivia Addams – Global Records / Creator Records – Romania
Oskar Haag – Lullaby Records – Austria
OTOY – OTOY / Mamamusic – Ukraine
Perera Elsewhere – Friends of Friends – Germany
Perrin – AM:PM Music – Hungary
Power Plush – Beton Klunker Tonträger – Germany
Ramkot – N.E.W.S – Belgium
rares – Global Records – Romania
RAYE – Human Re Sources – UK
Sajsi MC – Lampshade Media – Serbia
Sangiovanni – Sugar – Italy
Sharktank – Humming Records – Austria
Sick Luke – Carosello Records – Italy
Sitrekin – Hun Solo Records – Denmark
SKAZZ – Bloom Music – Georgia
Skott – Safari Riot / Cosmos – Sweden
Sofiane Pamart – 88 touches / [PIAS] – France
Solju – Bafe's Factory – Finland
Sophia Kennedy – City Slang – Germany
Sorcha Richardson – Faction Records LTD. – Ireland
Star Feminine Band – Born Bad Records – France
Stella Explorer – Year 0001 – Sweden
Surma – Omnichord – Portugal
TAAHLIAH – Untitled (recs) – UK
Tamara – Tamara – CZ republic
Tanxuguieras – Tanxuguieras / Calaverita Records – Spain
The Away Days – The Away Days- Turkey
The Bad Tones – The Bad Tones – Latvia
Thumper – Reckless Records – Ireland
Tomáš Niesner – Warm Winters – CZ republic
Uche Yara – goldendays FM – Austria
UNDERGRUNN – UG Records – Norway
Vizelj – Kontra Rights – Serbia
Wesley Joseph – Secretly Canadian – UK
Wet Leg – Domino Recording Co – UK
49th & Main – Counter Records / Ninja Tune – Ireland
58G – 58G – CZ republic